It's Whole Grains Month, and we can help you make hearty and cozy meals this fall with healthy whole-grain recipes.
First, learn about your favorite grains and how to cook them.

Image via Berkeley Wellness
Throw together these Vegan Whole-Grain Spelt Waffles for a guilt-free brunch.
Vegan Whole Grain Spelt Waffles.
Your lunch is covered with these 50+ Gorgeous Grain Salads.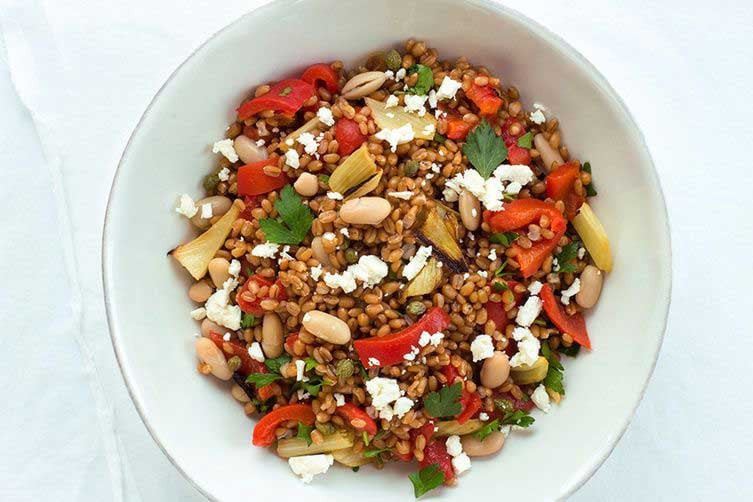 Image and recipe via Popsugar
Wow the family this holiday season with these beautiful Whole-Grain Oat Rolls.
Whole Grain Oat Rolls
This Blueberry Oatmeal Bread is sure to be a hit for breakfast or dessert.
Blueberry Oatmeal Bread
Need a weekend baking project? Try this Homemade Multigrain Sandwich Bread.

Image and Recipe via Whole and Heavenly Oven
This Healthy Barley Soup is a hearty soup perfect for your next rainy or sick day.
Healthy Barley Soup Recipe