Fresh produce is coming back into season for spring. Lighten up your meals this week with versatile, healthy butter lettuce recipes perfect for lunches on the go.
First up is a Simple Butter Lettuce Salad that's perfect as a side for lunch or dinner.
Whip up these easy and light Buffalo Chickpea Lettuce Wraps for a meatless meal.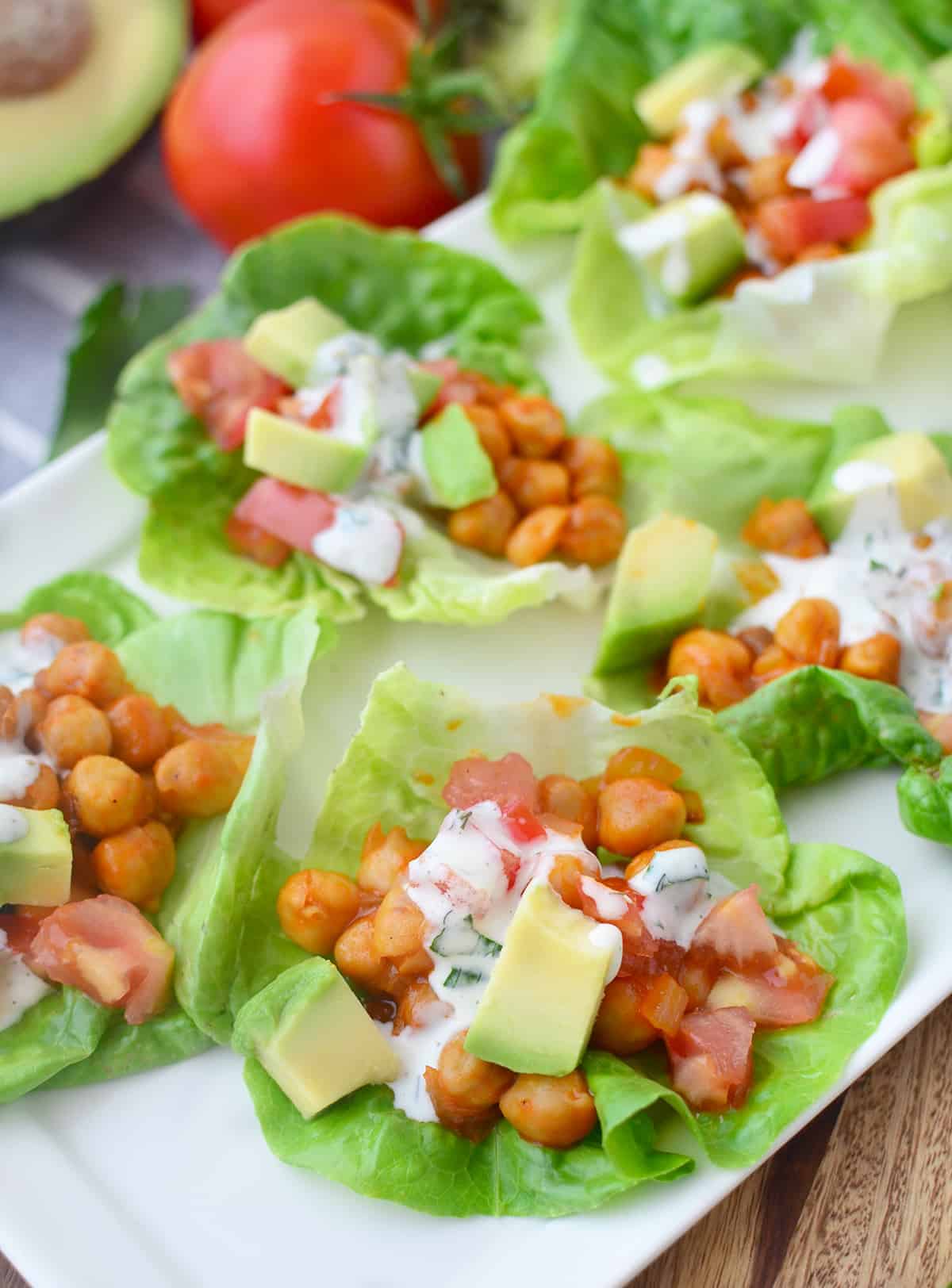 Green Dragon Apple Salad with Butter Lettuce, Blue Cheese Crumbles, and Walnuts is a perfect lunch.
Korean Barbecue Pork Lettuce Wraps are a hearty and filling dinner your family will love to assemble.
Save this Grilled Butter Lettuce with Buttermilk Chive Dressing for summer get-togethers.
Crunchy BBQ Chickpea Lettuce Wraps are a light way to enjoy your favorite flavors.
This Favorite Green Salad is a perfect staple to serve with all your favorite spring dishes.