Looking for something cool, refreshing, and healthy to sip by the pool or for your kids to sell at their stand? We have the perfect healthy summer drinks for you!
First up was a Watermelon Agua Fresca that lets you drink your favorite summertime fruit.
This Sugar-Free Lemonade also tastes great made with sparkling water, and it's much better for you than soda.
Honeydew and Raspberry Agua Fresca is refreshing way to drink your fruit.
This Homemade Strawberry Lemonade will be everyone's favorite summer drink, so it's a good thing it's a big batch.
Sparkling Mint and Blackberry Agua Frescas are such a pretty drink that they're sure to impress the guests at your next summer party.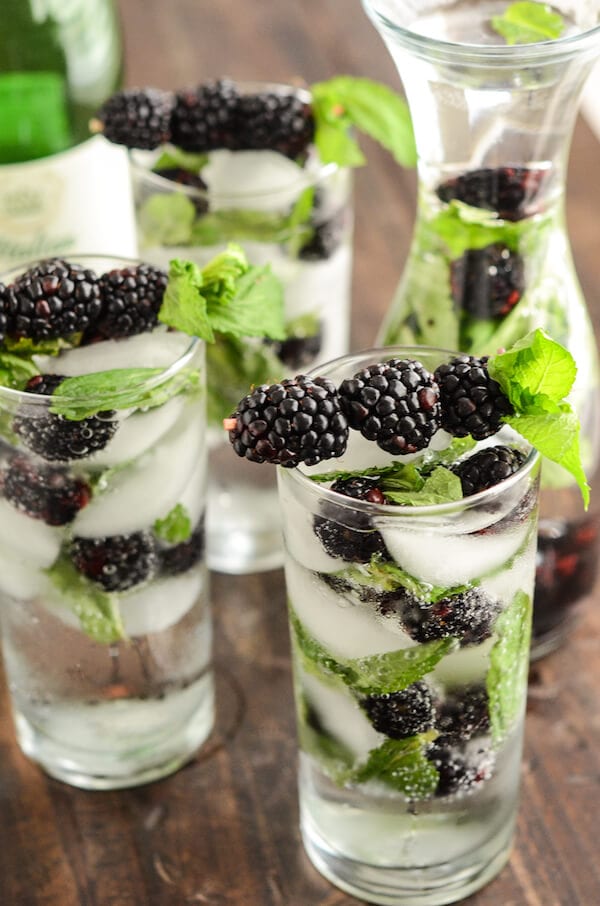 Vanilla Berry Lemonade is a more sophisticated take on the classic childhood drink.
This Peach Agua Fresca is the perfect drink to enjoy beside the pool or on picnics, and the jalapeño garnish adds the perfect kick.
Save