For Fruit and Veggies—More Matters Month, we have ways to hide veggies in your diet with secretly healthy dinners.
This Secret Chicken Noodle Soup also has veggies blended in the broth.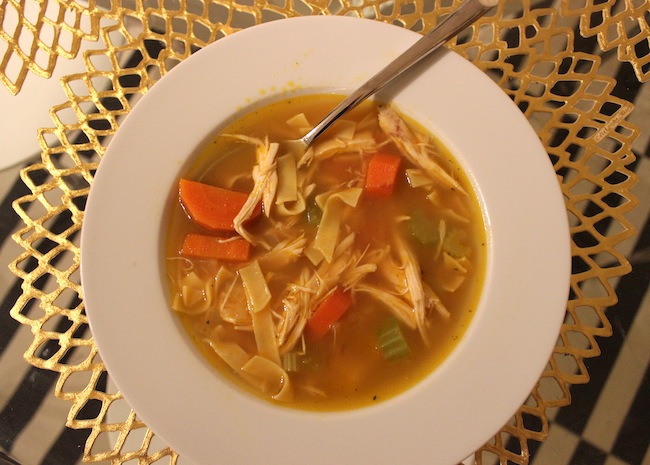 Make this Creamy Pumpkin Spaghetti with Garlic Kale to satisfy your fall cravings.
Slow Cooker Turkey Quinoa Chili with Sweet Potatoes is the perfect hearty meal.
Green Goddess Mac and Cheese mixes plenty of greens into your childhood favorite.
This Flatbread Salad Pizza is loaded with veggies and delicious.
Get your veggies with Creamy Butternut Squash Noodles with Bacon and Spinach.
Your kids will never know what these Hidden Veg Meatballs are hiding.