Squash is in season, and this week, we featured buttercup squash recipes. You'll love these healthy, hearty dishes!
Black Bean and Buttercup Wraps with Chimichurri Sauce are a great burrito substitute.
Roasted Chicken & Buttercup Squash with Herbed Honey Mustard is the perfect fall dinner.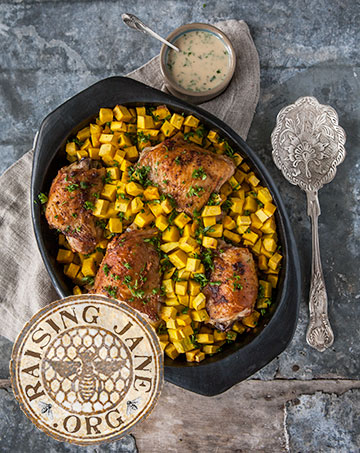 Roasted Buttercup Squash & Tahini Dip will be your new fall-favorite appetizer.
Curried Buttercup Squash Soup is ideal for guests or dinner parties.
These Mini Buttercup Squash Spice Cakes are a tasty dessert for fall cravings.
Buttercup Squash Crumble Bars are a healthy snack your kids will love.