It's Eat Chicken Month, and in honor of it, we'll have light and healthy recipes with your favorite protein all week long.
Skip the dry chicken breast and eat this tender Herb Roasted Chicken Breast instead.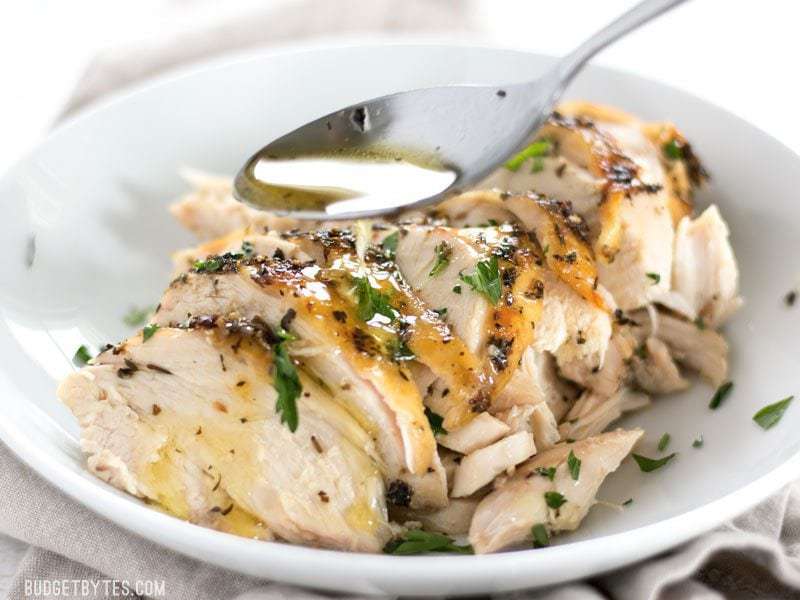 This Italian Herb Bruschetta Chicken is perfect for dinner or a meal prepped ahead of time for lunch.
These Baked Chicken Fajita Roll-Ups are the perfect single-serving of your restaurant favorite.
Whip up these Meal Prep Greek Chicken Gyro Bowls for easy lunches this week.
Healthy Buffalo Chicken Bowls are a great way to get your fix without getting takeout.
No need for huge appetizers when dining out, try these Healthy Chicken Nachos at home instead.
This baked Ginger Chicken with Confetti Peach Salsa is a perfect combo of sweet and savory.