Use up all of those leftover Easter eggs this week with our delicious and healthy hard-boiled egg recipes.
First up is a Breakfast Salad with sausage meatballs that you can eat all week.
Keep this Cup of Zoodles in the fridge and skip the dried ramen of your past.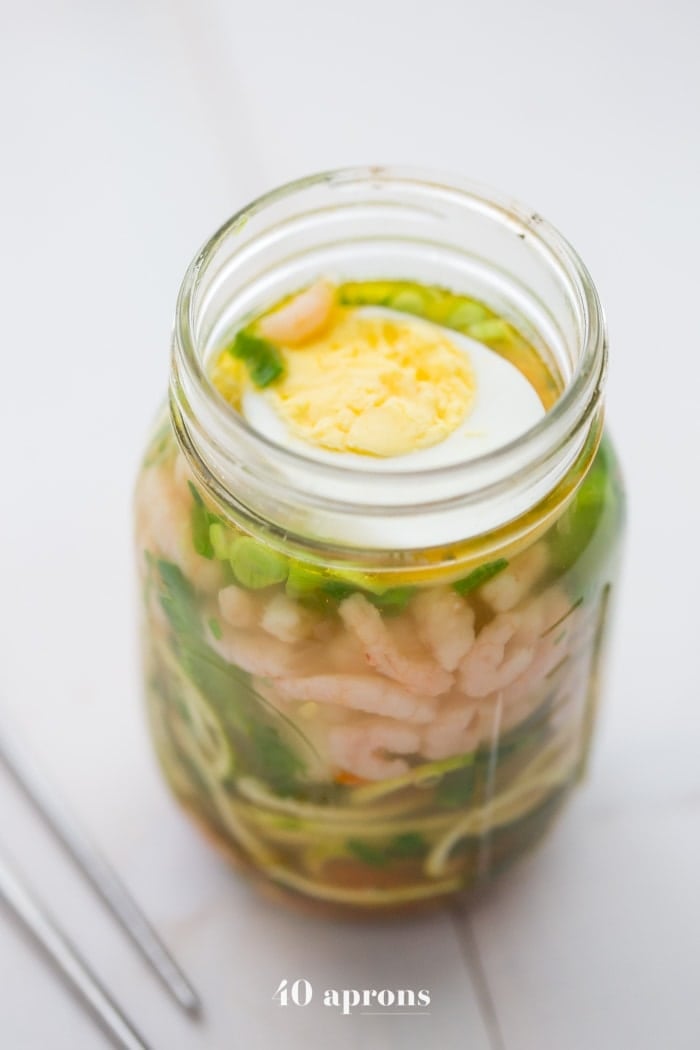 This Rustic Egg Salad is a perfect easy breakfast or brunch.
Lighten up your Deviled Eggs with this easy take on a classic.
Throw together this French Potato and Green Bean Salad for an herby side dish.
Satisfy your sandwich cravings and use up those extra eggs with this Skinny Egg Salad.
Take spring picnics to the next level with this beautiful Nicoise Tuna Sandwich.