For National Dessert Month, we're helping you satisfy your sweet tooth with healthy dessert recipes.
First up are Fudgy Avocado Brownies that won't leave you feeling guilty.
Use in-season apples with Low-Fat Apple Cake that's just 116 calories per slice.
If your kids are adventurous, this Pistachio Chocolate Banana Sushi is an easy treat.
Feel like you're indulging with these tasty Greek Yogurt Lemon Cheesecake Bars.
Don't fill up on Halloween candy. Try Healthy Dark Chocolate Coconut Bites instead.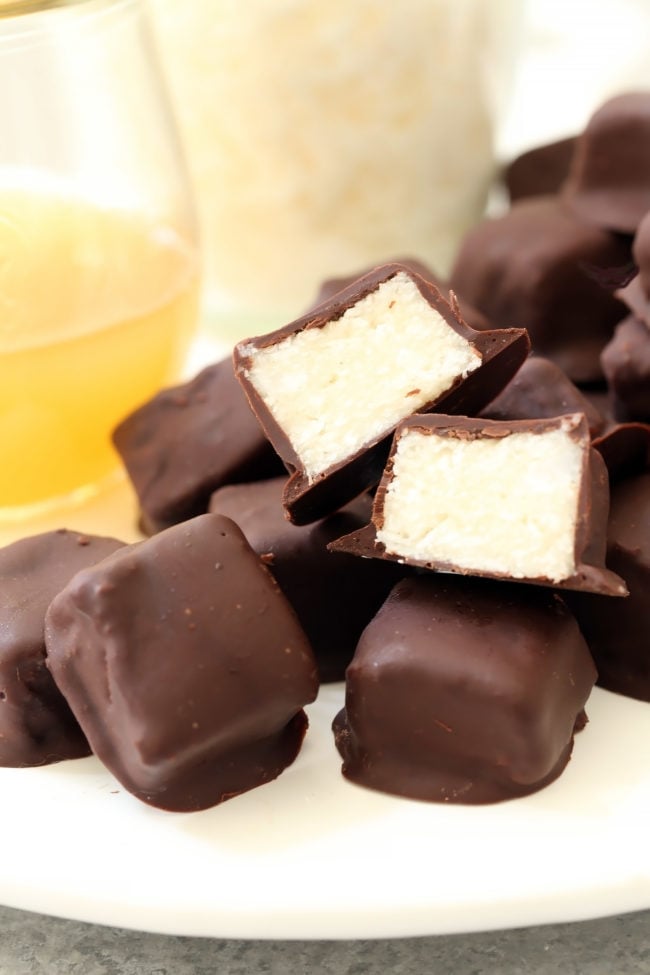 Simple Maple Vanilla Baked Pears make the perfect dessert for cool fall nights.
Whip up Vegan Chocolate Pudding for a treat the whole family will love.