In honor of National Farmers Market Week, we have farmers market recipes packed with fresh fruits and veggies to help you use your in-season summer finds.
This super simple Heirloom Tomato and Chicken Toss will be a crowd-pleaser.
Seared Salmon with Sugar Snap-Fennel Slaw is a light and delicious summer meal.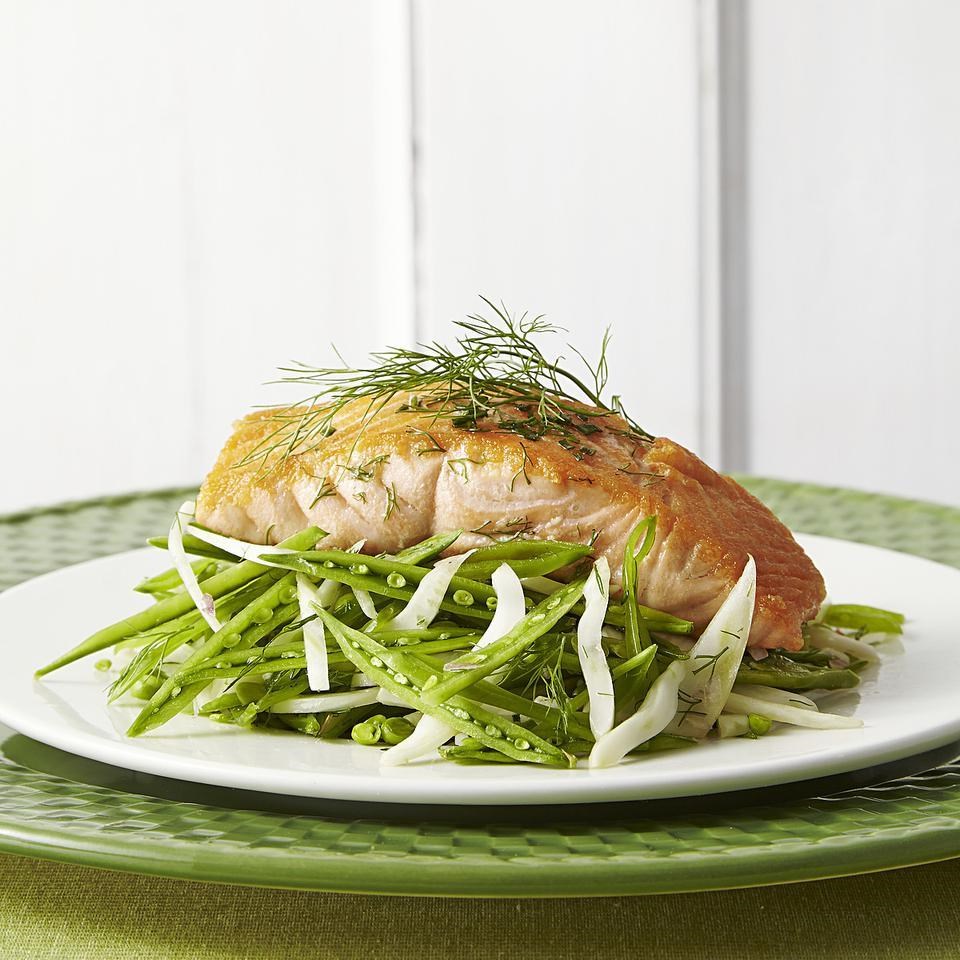 For rainy or sick days, this rich Andean Potato & Cheese Soup is sure to please.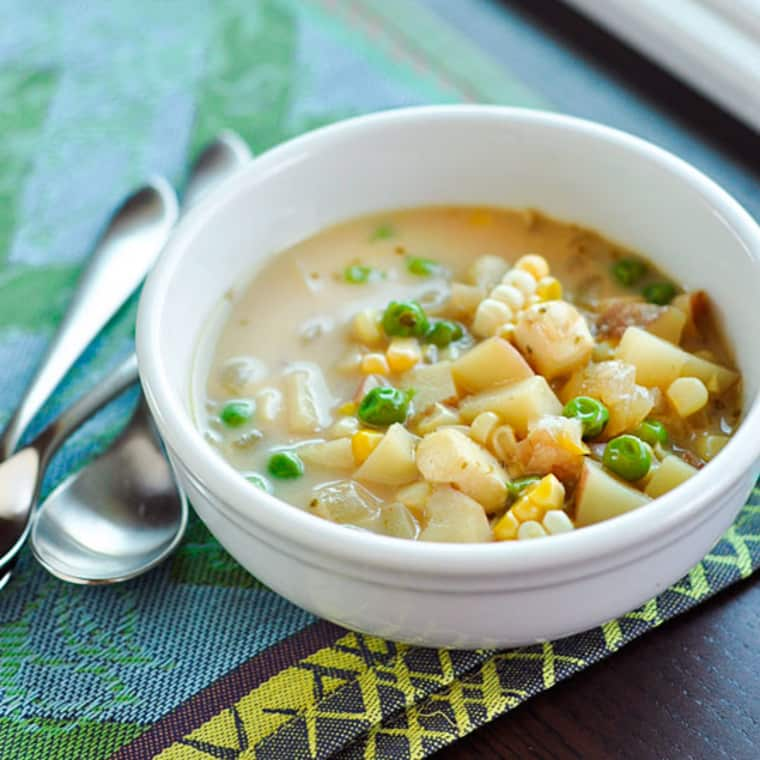 Mix sweet and savory with these Pork Chops with Cherry Sauce.
Basil, Blackberry, and Grilled Chicken Salad is the summer lunch you've been missing.
Use the summer staple to make Honey-Chipotle Grilled Corn.
Skip the expensive restaurant and make Pepper Steak Fajitas at home.