To go along with our National Camping Month safety tips, we also featured some healthy camping meals you can make on the campfire.
First up were easy Breakfast Burritos that you can just throw in the fire.
Lumberjack Breakfast combines your favorite breakfast fixings in one packet.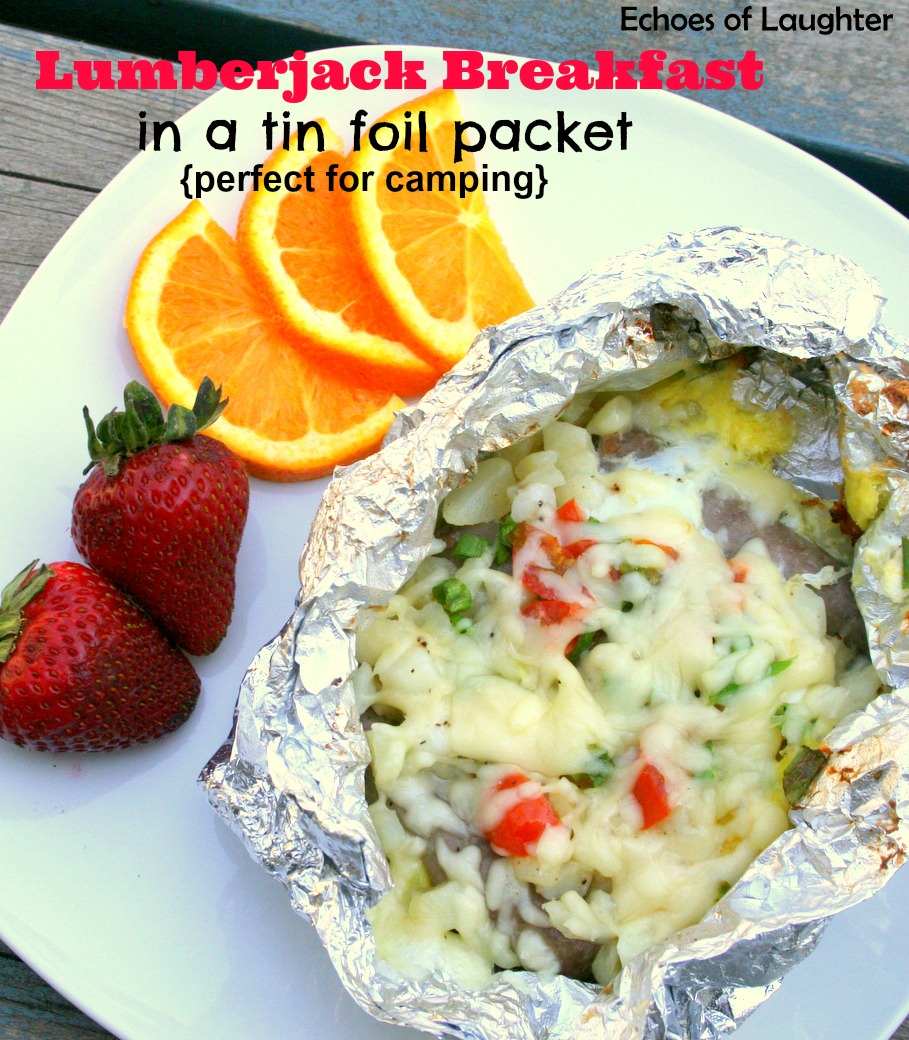 These Campfire Tex Mex White Bean and Chicken Foil Packets are a breeze to make.
This BBQ Party Pack is the perfect side dish or vegetarian meal while camping.
Hobo Dinners are foil packets of meat, potatoes, and veggies perfect for camping.
Foil Wrapped Salmon with Herbs and Lemon is great made with fresh fish.
Reheat this Whole Wheat Pasta with Goat Cheese & Tomatoes in Foil over the fire.