This week we featured wonderful wintery, pear recipes to help you make the most of the fruit while it's in season.
Pear Chutney Bruschetta with Pecans and Blue Cheese makes the perfect, rich holiday appetizer.
Baked Pears with Walnuts and Honey are a delicious and healthy dessert, which also looks beautiful.
This quick and easy Honey Pear Bread is a wonderful way to kick off your weekend.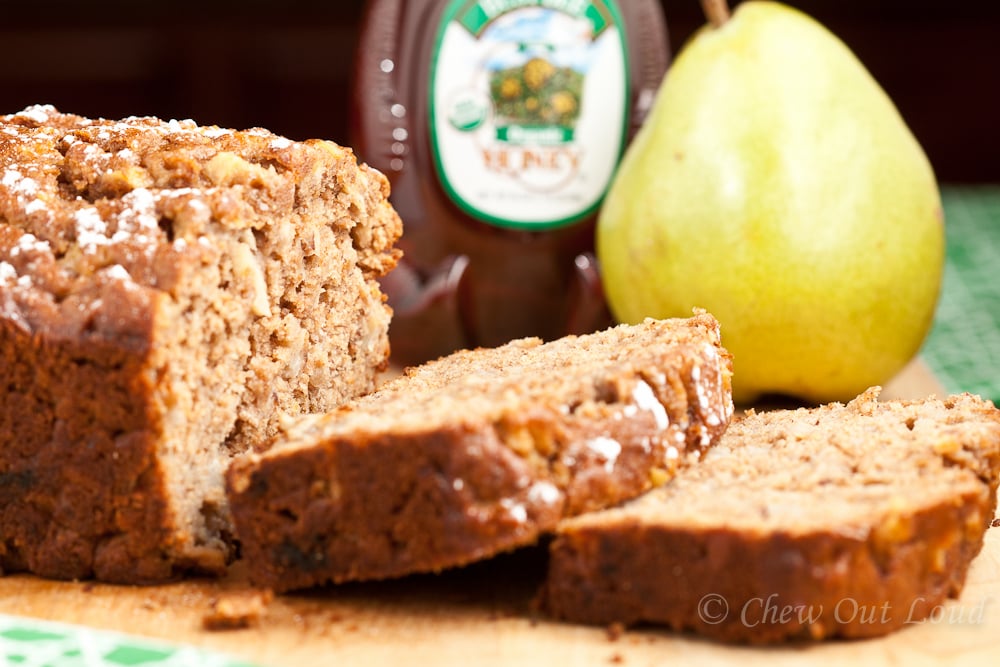 Pear Sauce made from the in-season fruit is a great substitute for your kids' favorite apple sauce.
Cinnamon Pork Chops with Spiced Pears perfectly balances sweet and savory flavors.
Make this Spiced Pear Baked Oatmeal for a hearty holiday breakfast.