This week, we featured healthy spinach recipes for the in-season veggie.
First up is an easy and savory One-Pot Chicken, Quinoa, Mushrooms, and Spinach.
Make this Creamy Avocado and Spinach Pasta instead of traditional pesto.
This Roasted Garlic Spinach White Pizza is an adult take on your takeout favorite.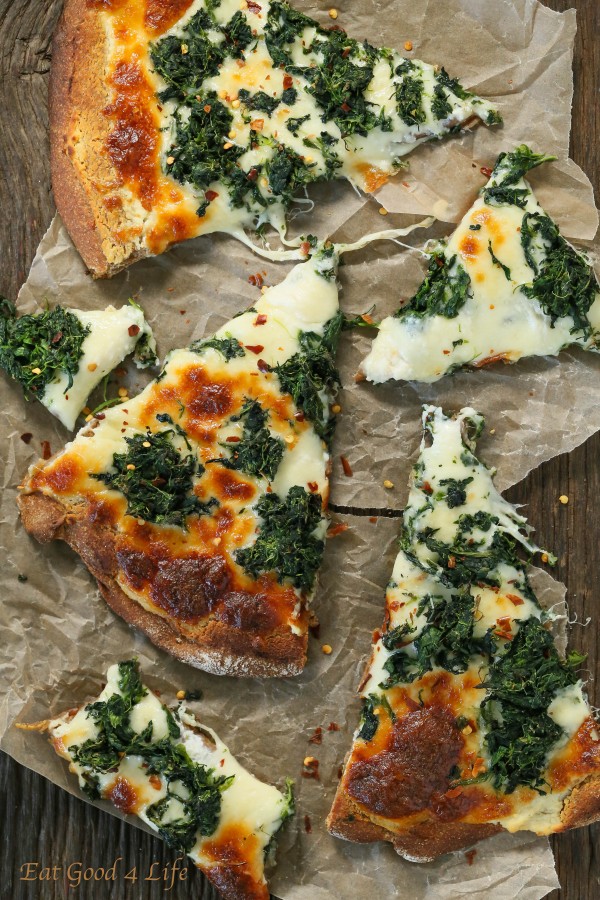 Spinach Stuffed Salmon is a healthy and interesting fish dinner.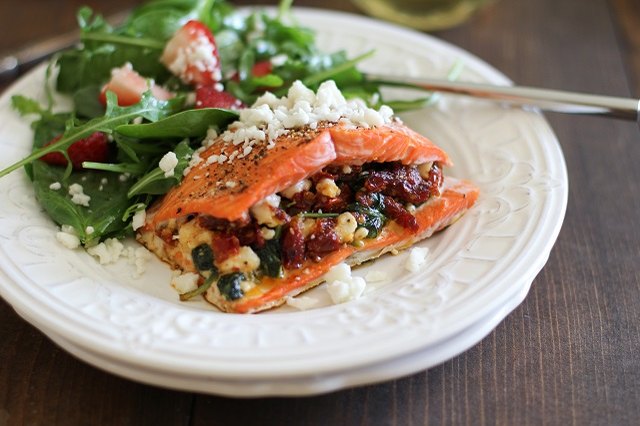 Make this tasty Apple Pecan Feta Spinach Salad with Maple Cider Vinaigrette for lunch.
Spinach and Mushroom Egg White Frittata makes a healthy and light weekend brunch.
Sundried Tomato, Spinach, and Cheese Stuffed Chicken will become a family favorite.