It's a new year and time to stick to those resolutions! So this month in food, we're giving you healthy recipes for all the times you eat. This week, it was healthy breakfast.
First up was a list of ideas for fast and easy energy-boosting toasts.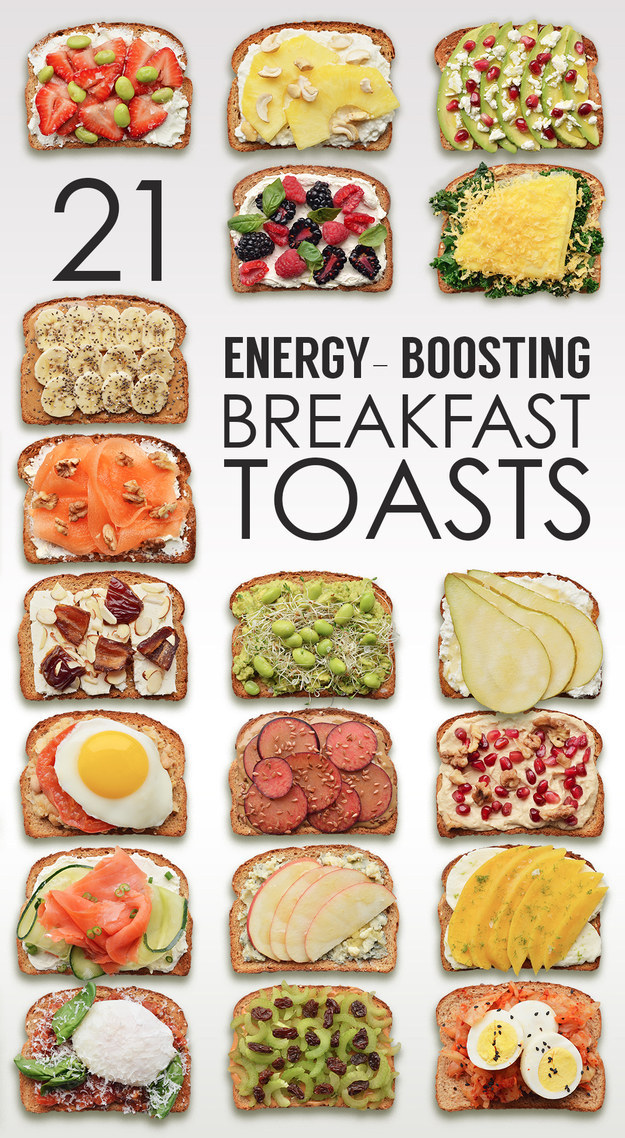 Look at low-calorie breakfasts from Rachel Ray, like this Cheesy Bacon and Tomato Strata.
These Skinny Vanilla Glazed Raspberry Swirl Scones can be made ahead for a quick and tasty breakfast on the go.
Oatmeal is a hearty winter favorite and heart-healthy. Get some inspiration for all the things you can do with it.
These Baked Vanilla Bean Doughnuts are easier than the fried treat and a much healthier breakfasts.
This Low-Fat Chocolate Chip Raspberry Quick Bread is a great baking project for the weekend that will make a tasty breakfast all week long.
Vegetarian Benedicts with Thyme Sabayon are a unique twist on the Eggs Benedict classic that will be perfect for a weekend breakfast.