It's Sweet Potato Awareness Month, and fall is the perfect time to make the most of this veggie. Try these healthy sweet potato recipes all season long.
First up is a Sweet Potato Breakfast Bowl that's a great replacement for oatmeal or cereal.
These Twice Baked Chicken Fajita Sweet Potatoes are an easy all-in-one meal.
Taco night is going vegetarian with light Black Bean & Sweet Potato Tacos.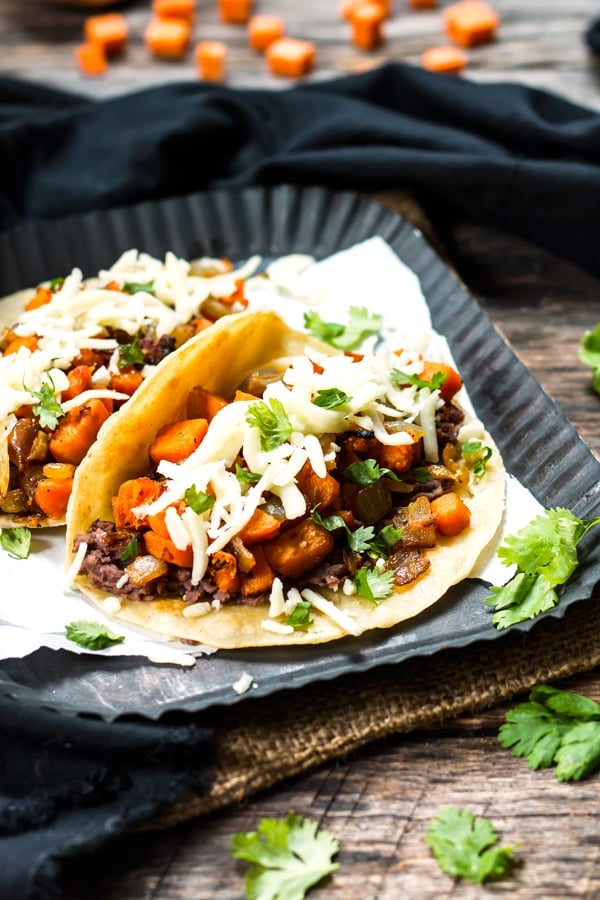 This Roasted Garlic and Sweet Potato Polenta is perfect for nice holiday dinners with guests.
Combine all your breakfast favorites in these Breakfast Stuffed Sweet Potatoes.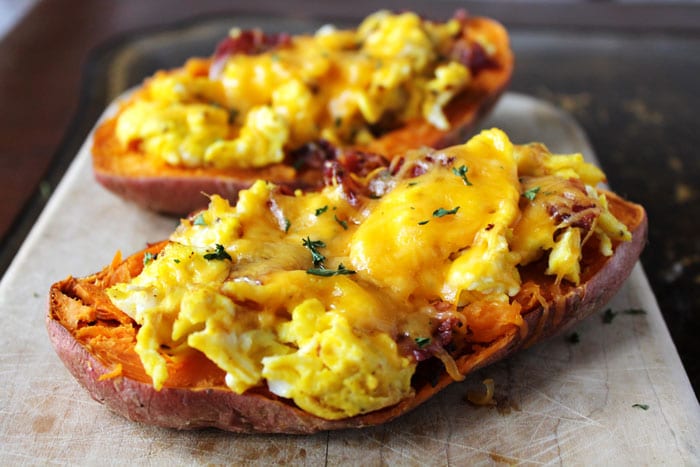 Creamy Salmon Sweet Potato Noodle Bowls are a beautiful replacement for takeout.
This warm and savory Coconut Sweet Potato Lentil Soup with Rice is great for chilly nights.