Before they go out-of-season, we're helping you make the most of melons with these healthy summer melon recipes.
First up is a beautiful crowd-pleaser, a Melon Mozzarella Salad with Basil.
Whip up these Cantaloupe Breakfast Bowls for a refreshing breakfast.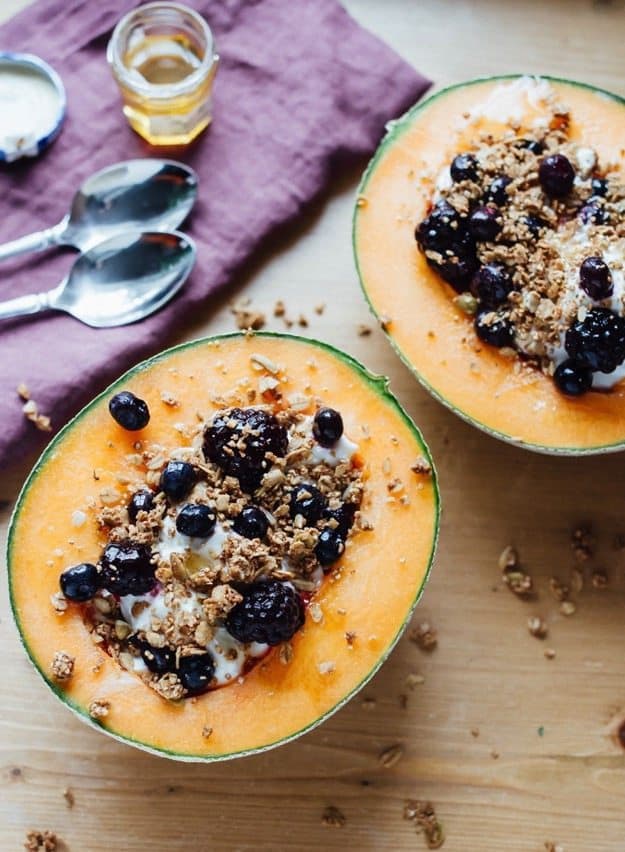 Wow when you entertain with this delicious Melon Ball Punch.
This Honeydew Melon & Blackberry Salad is the perfect light lunch with friends.
These easy Melon Caprese Skewers are a great dish to bring to end-of-summer BBQs.
Tasty Grilled Shrimp with Melon, Cucumbers, and Mozzarella makes a beautiful meal.
Don't skimp on dessert with these fresh and icy Melon Granitas.