This week, we went spicy with the in-season, peppery veggie you love in inventive radish recipes.
First up was a light and refreshing Radish Pineapple Mint Quinoa Salad, perfect for summer.
http://yes-moreplease.com/2016/05/radish-pineapple-mint-quinoa-salad/
Don't waste the greens from your farmers market find. Make Radish Leaf Pesto.
Radish Greens: Transform them into Pesto!
These fresh Herbed Goat Cheese and Radish Tartines are a super simple party food.

Image and Recipe via Camille Styles
This Creamy Radish Soup is a unique way to eat your veggies.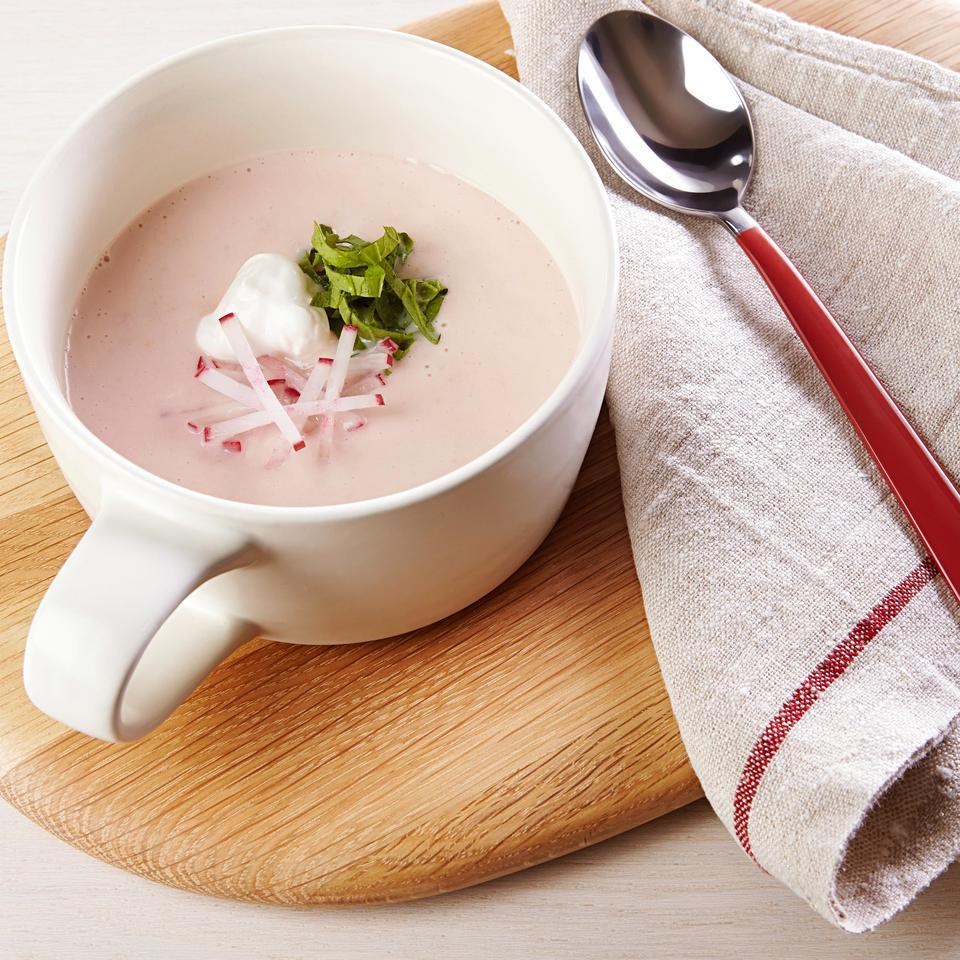 Image and Recipe via Eating Well
Spring Pea & Roasted Radish Risotto is tonight's deliciously in-season entrée.

Image and Recipe via Noming Through Life
Try this Watermelon Radish, Orange, and Goat Cheese Salad for a refreshing side.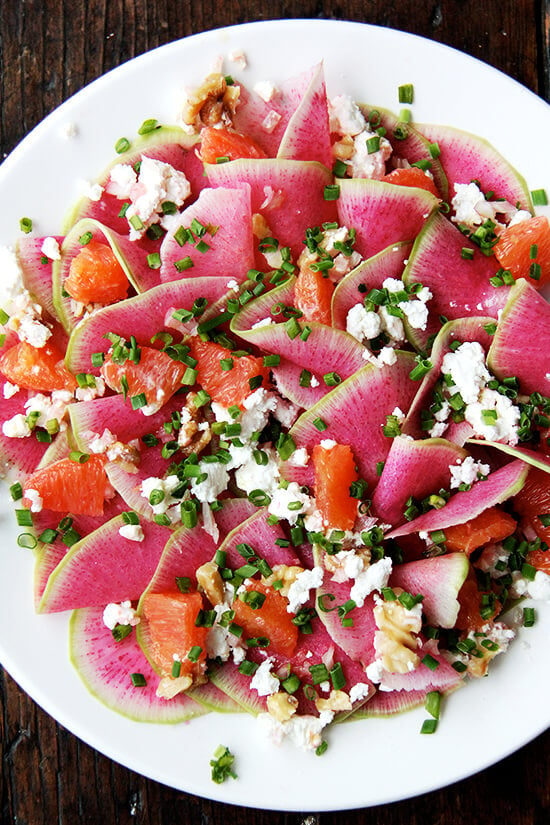 Image and Recipe via Alexandra's Kitchen
Hearty Steak Tacos with Cilantro-Radish Salad won't disappoint your taco craving.
Steak Tacos with Cilantro-Radish Salsa
Save
Save