It's National Peanut Month, and there are plenty of healthy peanut recipes to make the most of the popular nut in your diet.
Thai Peanut Chicken and Zucchini Noodle Bowl is a great substitute for Thai takeout.
Make Homemade Peanut Butter with your food processor to ditch store-bought.
This Peanut Coleslaw will be a perfect side for upcoming spring barbecues.
Get a taste of the world at home with this hearty West African Peanut Soup.
Peanut Tofu Bowls are a great way to go meatless without losing flavor.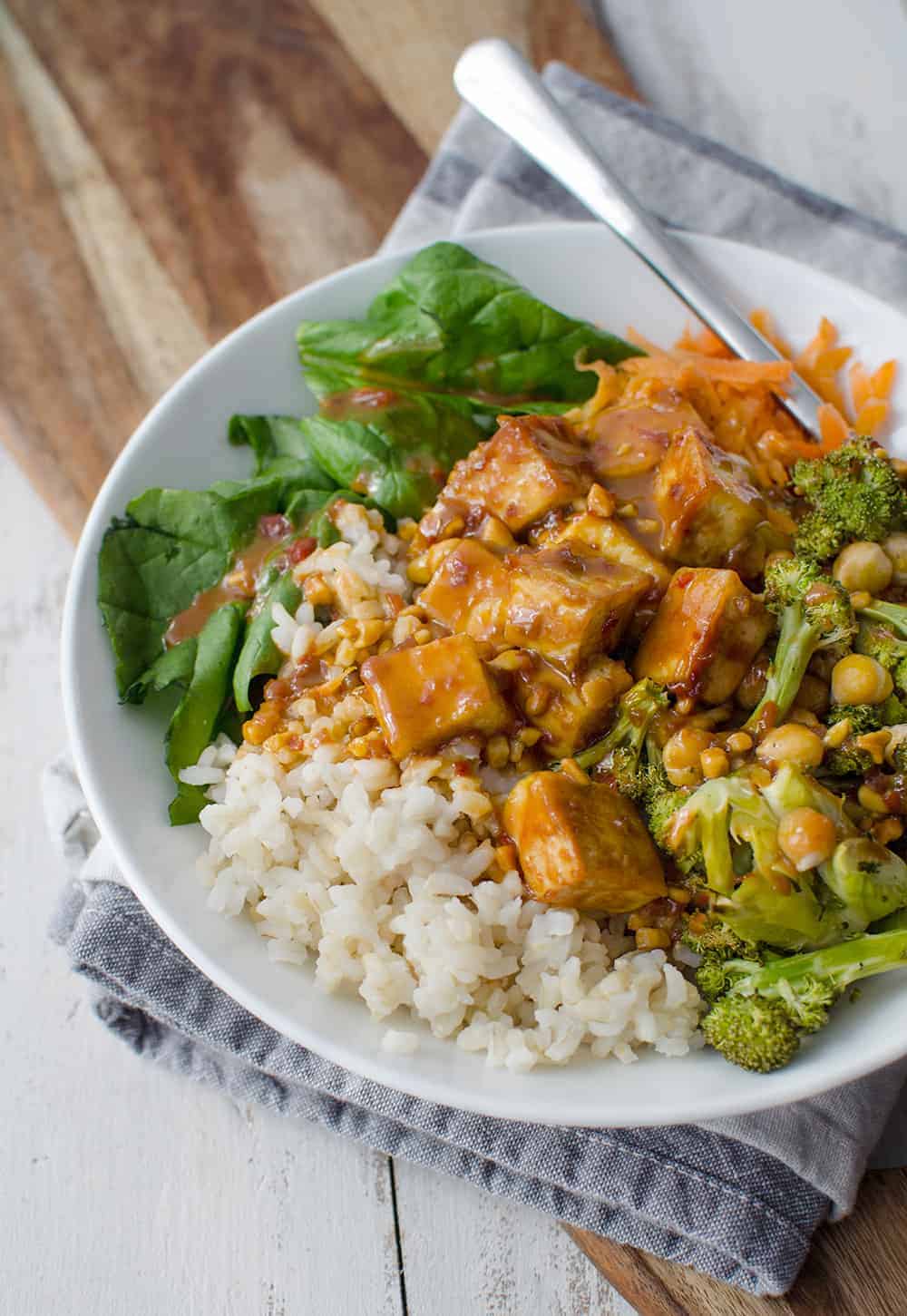 Spicy Peanuts are a great snack to munch on during afternoon slumps or on game day.
Thai Chicken Chopped Salad with Peanuts is a light lunch as the weather warms up.