This week, while continuing our month of healthy comfort foods, we featured delicious and vegetable-packed healthy pasta.
First up for Meatless Monday is Roasted Cauliflower and Mushroom Carbonara.
Make this filling Pasta with Shrimp, Asparagus, Tomatoes, and Herbs that clocks in at just 340 calories.
This Fettuccine with Swiss Chard Pistachio Pesto and Butternut Squash makes good use of fresh, winter produce.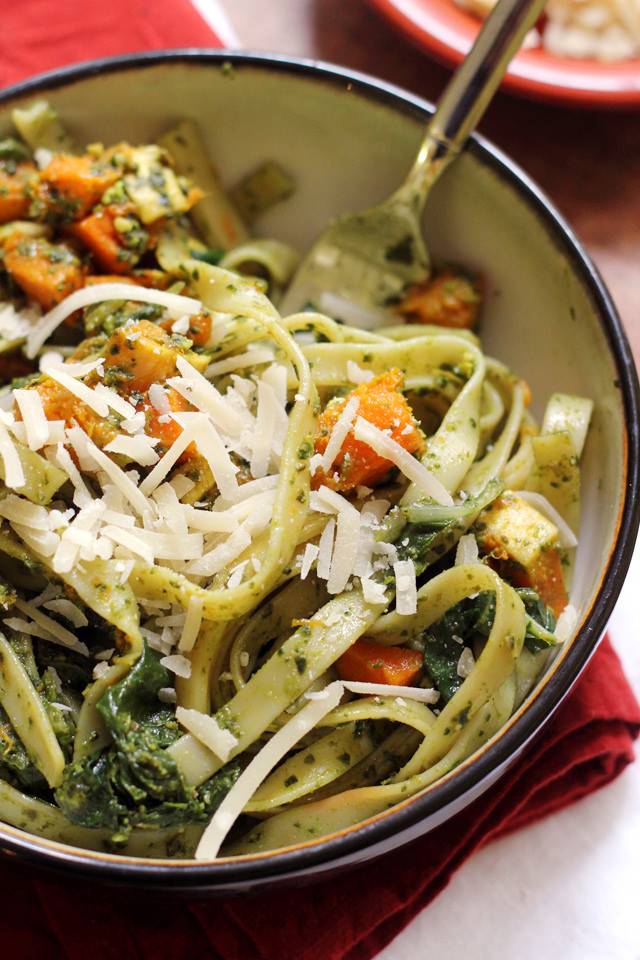 These Skinny Eggplant Rollatini are incredibly easy and healthy.
Try out this Penne in Carrot Sauce for a creamy pasta your kids will love.
This vegetarian Butternut Squash, Caramelized Onion, and Spinach Lasagna is perfect for a family dinner or guests.
Zucchini Noodles with Lemon-Garlic Spicy Shrimp uses a spiral vegetable slicer to make healthy veggie noodles.