This week, we featured healthy kale recipes to make the most of it while it's in season.
First up was Roasted Salmon with Kale and Cabbage for a healthy weeknight meal.

Image and Recipe via Martha Stewart
Make this Caramelized Onion, Kale, Goat Cheese Pizza with Balsamic Drizzle for a healthy version of takeout.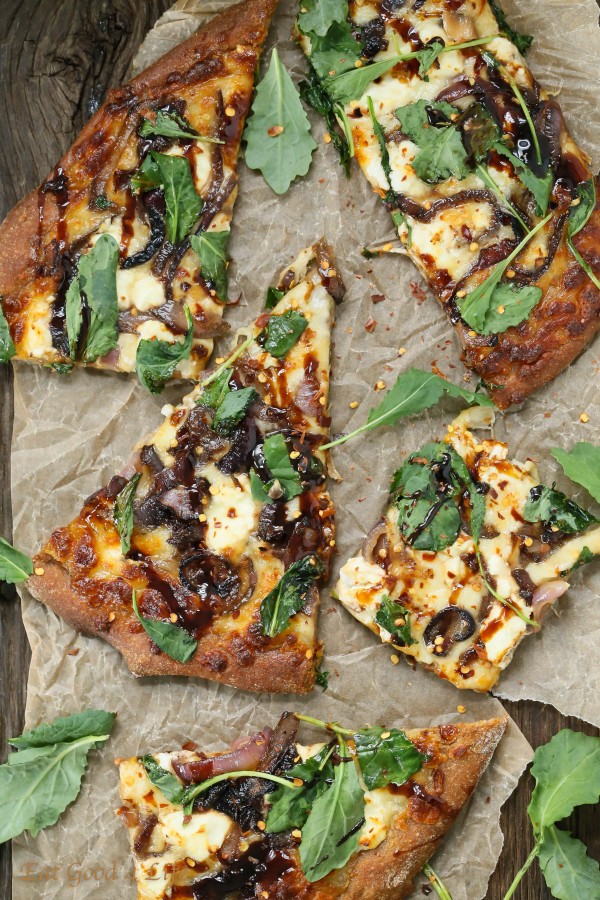 Image and Recipe via EatGood4Life
This Light Turkey and Kale Pasta Bake is rich and satisfying when you're craving carbs.
Kale Turkey Pasta Bake
Make this delicious Sweet Potato, Kale, and Shrimp Skillet for an easy dinner.
Sweet Potato, Kale and Shrimp Skillet
This Kale, White Bean, and Sausage Soup is a hearty meal for the cold winter months.

Image and Recipe via Cooking Classyan