This week, we featured healthy finger food recipes, perfect for parties or tasty appetizers with family or friends.
First up are Sweet Potato Skins that could rival your favorite restaurant's.
Sweet Potato Skins
These Oven Baked Chicken Taquitos are better for you than the frozen version.
Oven Baked Chicken Taquitos
Make Avocado Edamame Potstickers to try your hand at takeout at home.
Avocado Edamame Potstickers
These Baked Southwestern Egg Rolls are easy and family-friendly.
Baked Southwestern Egg Rolls
Rainbow Spring Rolls are a beautiful party app, and no one will know how easy they were.
Rainbow Spring Rolls
These Cajun Shrimp Guacamole Bites are the perfect all-in-one bite of flavor.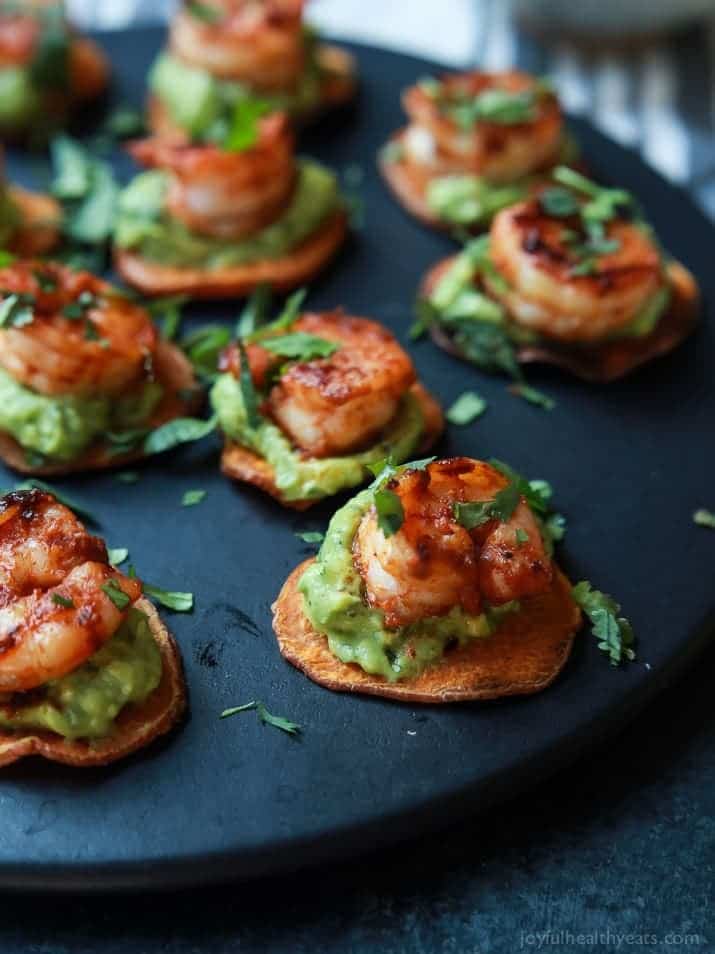 Image and Recipe via Joyful Healthy Eats
Make these adorable Chinese Chicken Salad Mini Tacos as tapas, snacks, apps, or lunch.
Chinese Chicken Salad Mini Tacos
Save