This week in food, we're featuring healthy in-season endive recipes that are perfect for entertaining this summer.
First up is a light Endive Radish Salad with a Lemony Vinaigrette, perfect for lunch.
Smoked Salmon Goat Cheese Endive Bites are a great summer version of the classic app.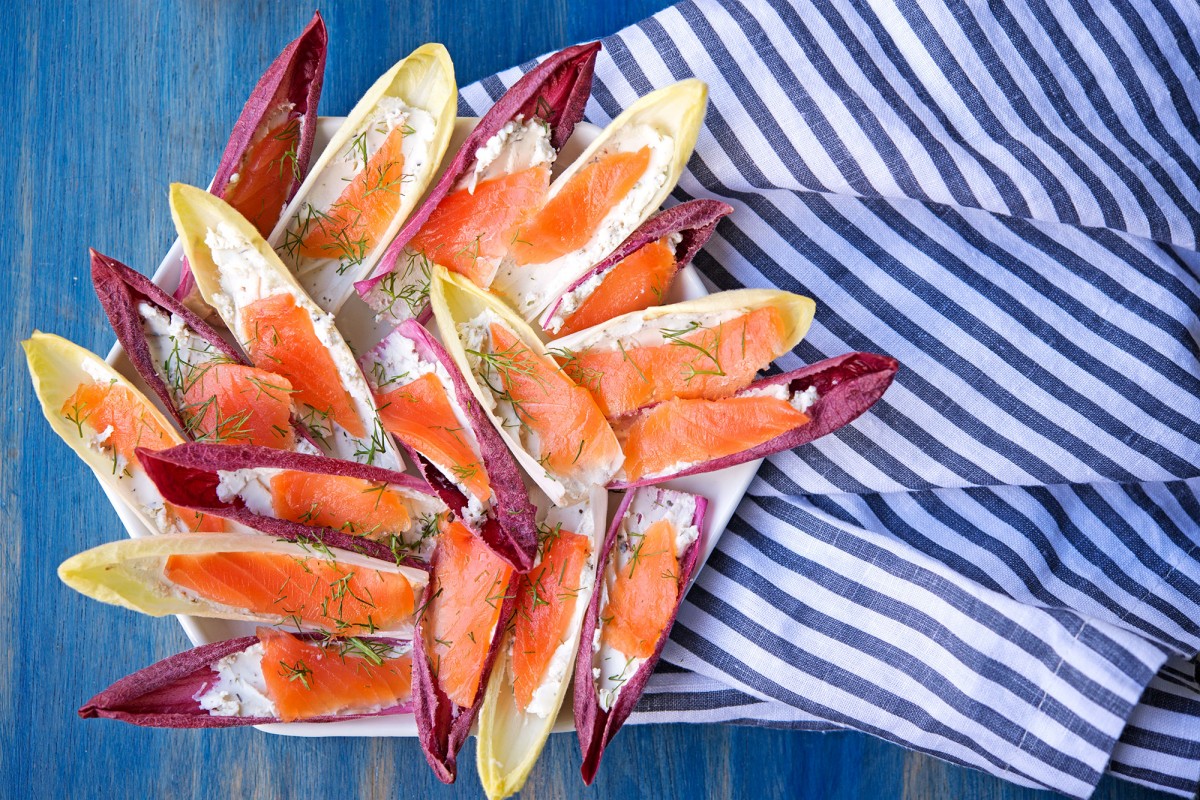 Roasted Endives with Thyme are a refreshing side any time of year.
Grapefruit, Endive, and Arugula Salad is a citrusy and light meal for summer.
Endive Salad Bites with Pears, Blue Cheese, and Pecans is an easy way to serve salad at a party.
Beet, Endive & Quinoa Rainbow Salad has a great serving of fruits and veggies.
If you love BLTs, cut back on the mayo without losing any flavor with these BLT Endive Bites.