This week, we featured delicious eggplant recipes to take advantage of in-season eggplants.
First up was the classic eggplant dip, Baba Ganoush.
Try making this Coconut Curried Eggplant and Chickpea Soup for a rich and satisfying meal.
These Golden Eggplant Fries are a tasty alternative to your favorite French fries.
This Spicy Eggplant Balls with Minty Yogurt Wrap is a light take on the classic meatball sub.
Savory Eggplant Jerky is a sneaky healthy and delicious alternative to beef jerky.
This Thai Basil Eggplant is vegan and gluten-free and is perfect for an entrée or side.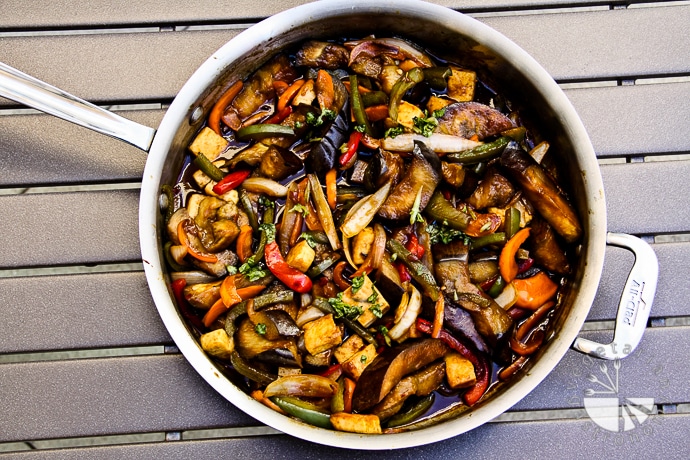 These mini Eggplant Pizzas are a great snack for all ages.