This week on social media, we kicked off a food theme for the rest of October that will get you ready for Halloween. This week is with ways to have your candy, and eat it too, with healthy candy recipes.
Check out our Pinterest board Healthy Candy for even more healthy recipes.
We started off with Homemade Tootsie Rolls, which are easy and delicious!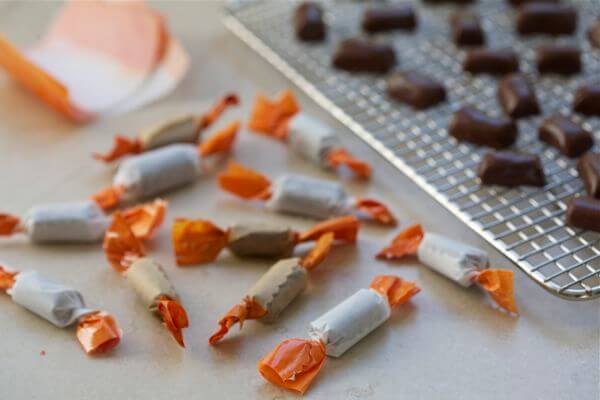 Try these healthier Homemade Peanut Butter Cups as a tasty Reese's replacement.
Whip up these delicious Butterfingers for a healthy version of your crunchy favorite.
Most licorice is made from wheat-flour, so today we're giving you a gluten-free Twizzlers knock-off that everyone will love.
These homemade, Light 3 Musketeers Bars are worth the extra work!
Update this Halloween classic with smoky-sweet Chipotle Peanut Brittle at just 133 calories.
Try making Homemade Almond Joys this Halloween for a lighter treat.