This week in food, we helped you take advantage of fresh, spring asparagus with healthy asparagus recipes.
Make this easy Lemon Chicken with Asparagus and Potatoes for dinner any night of the week.
This Asparagus and Arugula Pasta Salad is the perfect spring lunch or side dish.
Avocado and Asparagus Egg Sandwiches elevate your go-to breakfast to something special.
This Creamy Goat Cheese Asparagus Quinoa Salad makes the perfect light lunch.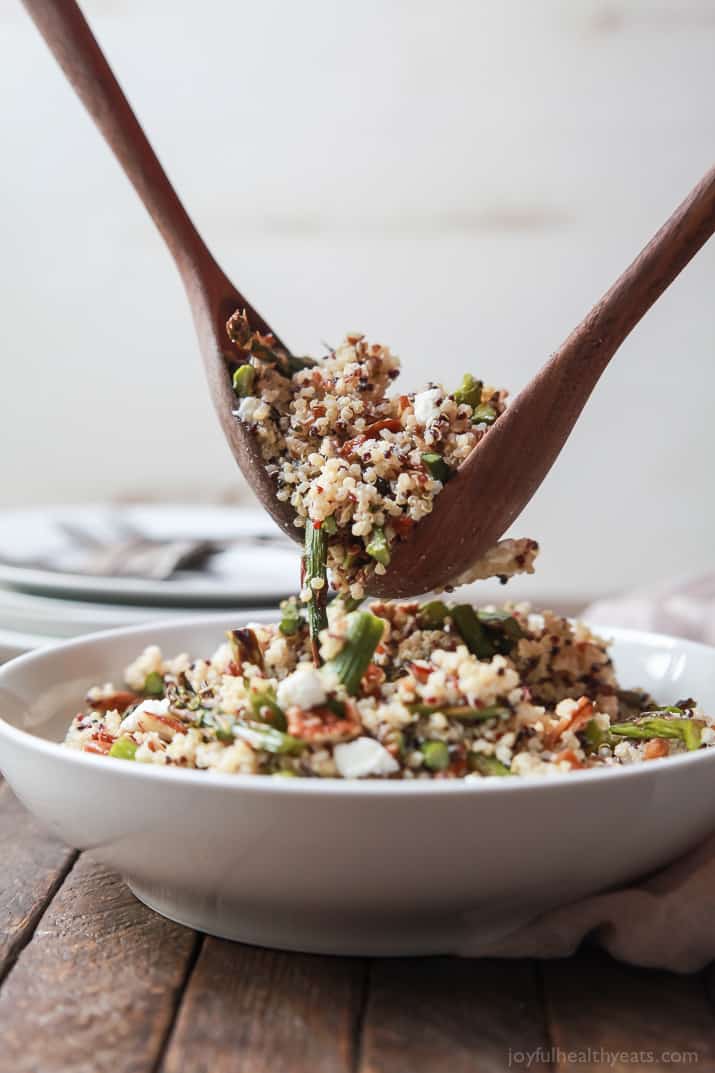 One Pan Roasted Lemon Pepper Salmon and Garlic Parmesan Asparagus couldn't be easier.
Bacon-Wrapped Caramelized Sesame Asparagus will be everyone's favorite spring side dish.
Shrimp and Asparagus Stir Fry with Lemon Sauce is a simple version of homemade takeout.