This week, we featured healthy and tasty ways for you to take advantage of in-season arugula in arugula recipes.
First up was your new spring favorite, Balsamic Steak, Berry, and Arugula Salad.
This Hampton Sandwich is a fresh take on chicken salad that features arugula.
Make Seared Ahi Tuna with Chimichurri Sauce, Arugula, and Avocado for a light meal.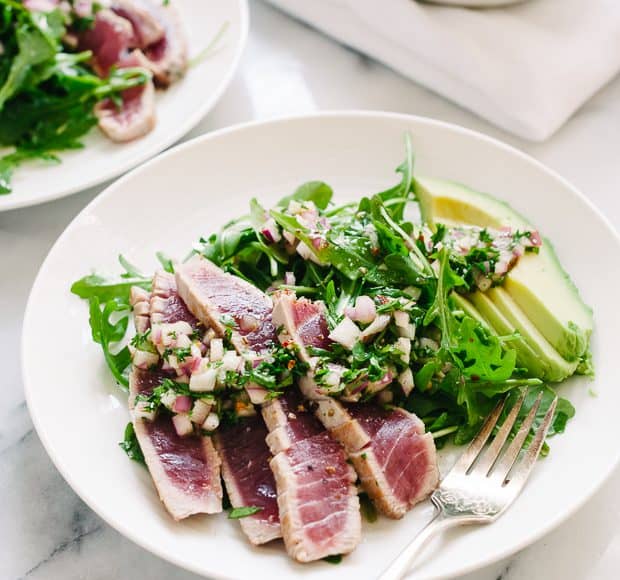 Grilled Flatbread with Peaches and Arugula Pesto is a refreshing spring pizza.
Whip up this Salmon, Avocado, and Arugula Salad with Lemon-Parsley Dressing.
This Turkey Panini with Apple, Cheddar, and Arugula is an easy and filling lunch.
Make this Asparagus and Arugula Pasta Salad for a healthy side to any barbecue.